10 Things Your Wedding Photographer Wants You To Know
Photos by Adelaide Wedding Photographers – Wilson and Lewis Photography

10 Things Your Wedding Photographer

Wants

You To Know
Allow extra time on the day
When making your wedding day itinerary, be sure to plan enough time for your photos. This includes traveling to and from a shoot location – whether it is driving to the beach or walking down rows of vineyards – it all takes time.
Consult your wedding photographer when planning your itinerary. We are always happy to discuss this and we can help you think about timing of your day.
Clean up before you get ready
Getting ready shots can look beautiful and are a great way for your photographer to begin documenting the story of your wedding day. However, these photos don't turn out so well if there is half eaten plates of breakfast, or last night's laundry in the shots.
If you want your wedding photographer to be there while you get ready, take some time to tidy up and create a clean, calm environment. If you can, get ready near a big window. The natural light is great for photographers and make-up artists alike.
This is one of the most overlooked things your wedding photographer wants you to know.
Engagement photography is a great idea!
At Wilson and Lewis Photography all our wedding packages include an engagement photoshoot. Why do we always include this? Because it helps everyone involved so much.
Engagement photography prepares you for your wedding, it's like a trial run. It makes you comfortable in front of the camera and lets the photographer discover the best way capture you. It is a great opportunity for us to get to know each other – you will also end up receiving some great photos of your and your partner.
You could even use these photos on your wedding invitations or thank you cards.
Uncle Joe and his camera cannot replace a professional photographer
How many times have we heard of a couple not choosing a professional wedding photographer because they know someone with a good camera instead? Too many! Almost every time, the couple are disappointed when they get the photos off Uncle Joe's camera. This is one of the most important things your wedding photographer wants you to know.
Owning a camera does not make someone qualified to handle the huge responsibility of documenting your big day. Professional wedding photographers have planned, trained and prepared for years. A professional brings their experience, knowledge, creative eye, dedication, hard work, liability insurance, customer service and a signed contract as well as a good camera.
In addition, a professional photographer will also know how to preserve your images correctly and will not get side tracked by the free champagne or chatting with friends instead of documenting each special moment as it happens.
Take time to enjoy the first kiss
Another one of the most important things your wedding photographer want you to know. It may be a small moment but it is so important.
It is your first kiss as a marriage couple – it only happens once so enjoy and don't rush it – make it last!
…of course a long smooch is easier to capture than a quick peck.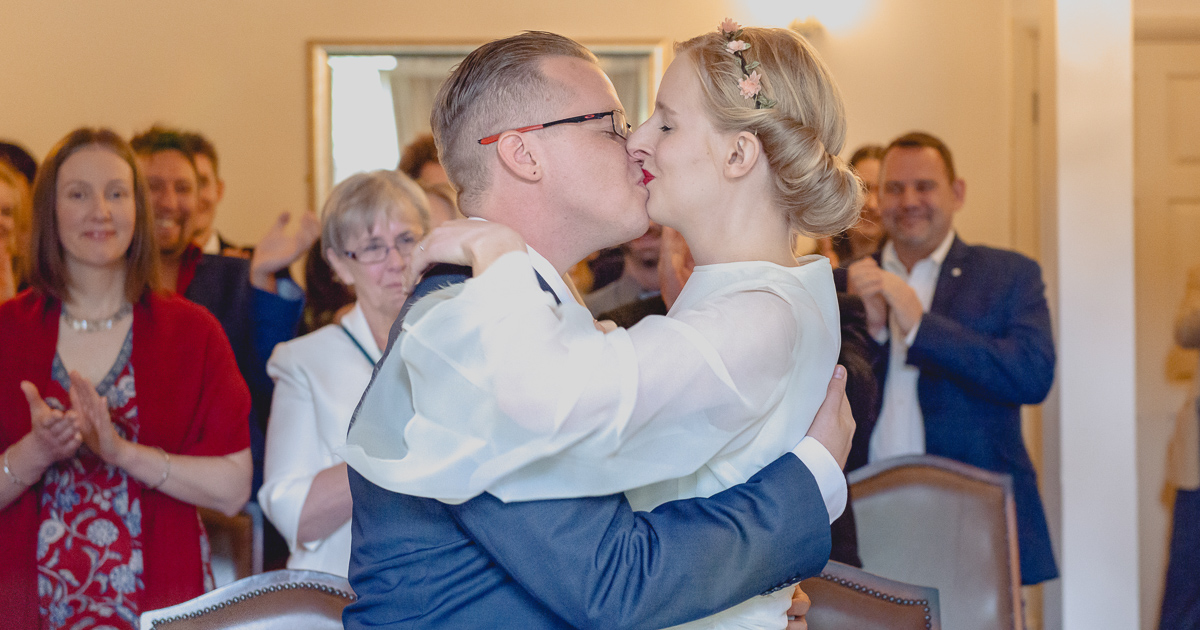 Shots list – bigger is not better
We are happy to receive or help you create a list of shots you want us to capture throughout the day. But above all, you hire us to tell your story, honestly and naturally, through the photographs we take. A long list can hinder this.
It is good to know what formal shots you want (a line up of all the wedding guests, or just a few pics with your bridesmaids) but as we spoke about above this will impact on the amount of time needed for other photos. A list of these shots is not necessary. Discuss with your photographer the formal shots you want in advance and come up with a short list together.
For the rest of your wedding day, just trust us. We will document your beautiful day as it happens, laughter, tears, toasts, and all.
Hungry photographers are not happy or creative
Everyone needs to eat and this includes your photographer. While everyone at the wedding is laughing, drinking and having a great time, your photographer is working their butt off. We often work the longest day of all your vendors so we need a moment for some food and water too.
If you are able to feed your photographer – great! Wedding venues and caterers may be able to provide a vendor meal if you notify before your wedding.
The best time to provide your photographer their meal is in the middle of dinner service for the rest of the guests. At this time, half the guests will be eating and the other half will be waiting for their food. This is not a great time to capture images anyway, so it is the best time for your wedding photographer to take a snack break.
A small table away from other guests is usually best as this avoids upsetting your seating plan and allows us to work as we eat.
Invest in printed photography
There are three things that will last well beyond your wedding day. Your marriage, your rings, and your printed photos.
Your wedding photography is so important because it hold the memories of your big day. It tells your love story and you can share it will friends and family for generations – only if you make the investment in printed wedding photography.
Take advice from married couples on this subject and they too will tell you that they cherish their wedding album above most things they own.
While it is handy to have jpegs on your computer, files can be corrupted and accidentally deleted. It happens all the time. The best way to preserve and enjoy your wedding photography is to have it in print, in your home, at your fingertips.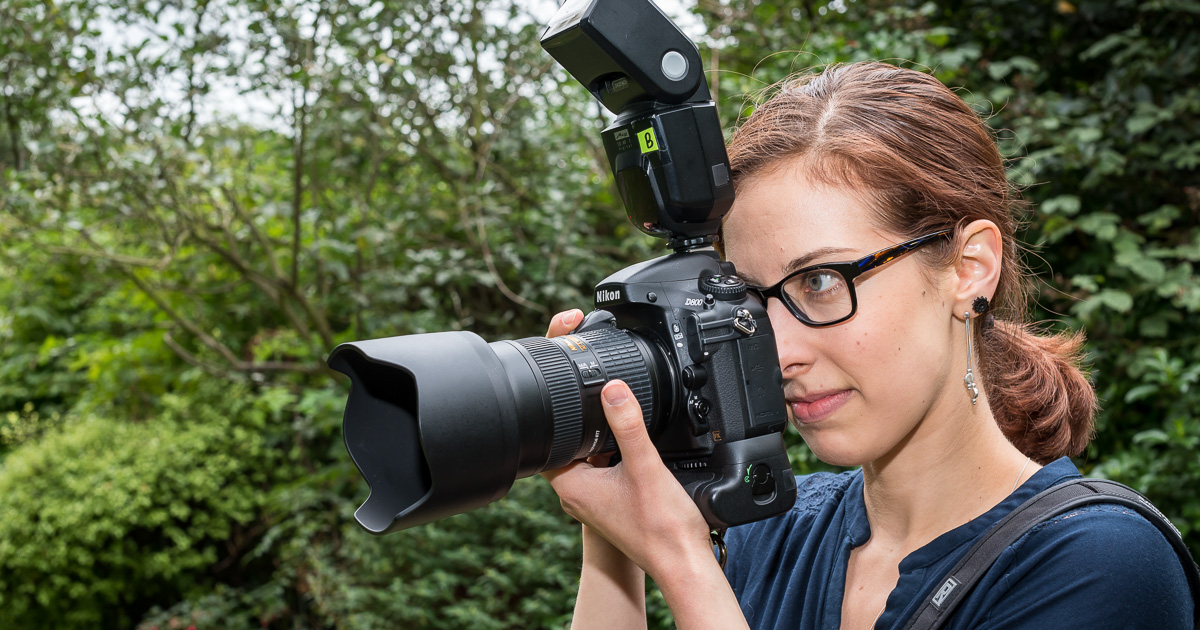 Your images will be edited and editing takes time
Photographers often hear clients ask for 'raw' or 'unprocessed' images and want them fast. This is a request that we will not grant – you shouldn't want us too.
Your wedding photographer will take time to delete all those images when you where closing your eyes, making a weird face mid-sentence, or when a guest is picking their nose in the background. These photos are not the ones you want to see – believe me. We take the time, going through thousands of images in order to deliver nothing but the best to you. So please be patient, we can't give you your photography the day after the wedding.
As for unprocessed image files – sorry, no. All your images need to be balanced, colour corrected, lighting issues resolved, and sharpened. Some images need more work than others. Please understand that the quality of the work which we give to you is of upmost importance, each image carries with it our reputation as professional wedding photographers. Whenever you look upon or show your wedding photography we want our work to be seen at its best – your best friend could be our next client.
We edit, but don't ask us to photoshop.
Editing images and photoshopping images are very different things. When talk editing we are referring to culling test shots and out of focus images. This also includes cropping, tone balancing and colour correcting in preparation for print and screen.
We may or may not use Adobe Photoshop to aid us in our editing process. We may use it in special circumstances as in key shots in your wedding album or if the perfect image was interrupted and we are unable to repeat the moment or fix it in any other way.
Often clients ask us to photoshop an image because they want to look slimmer, want their nose to be straighter or even change their mother in law's bright yellow dress to a more subtle colour.
Whilst we are able to do that for you, your wedding photography should document the real story of your wedding day. Tears, laughter, spilt wine and all. Cherish the honest memories and the little moments.
To those you don't like the way they look in photos let me tell you this – YOU ARE BEAUTIFUL JUST AS YOU ARE! True beauty comes from within, so breathe, smile and just relax.
And one bonus point because it is worth mentioning:
Consider an unplugged wedding
If you want great wedding photography and you want your guests to be fully present to experience the emotions of your special day with you, you need to seriously to consider planning an unplugged wedding.
This piece of advice does not come easily but it is one of the things your wedding photographer wants you to know. Well meaning guests waving camera phones, filming in the isle or interrupting key moments will invariably impact our ability to create the wedding photography you have hired us to capture.

That concludes our list of things your wedding photographer wants you to know. Just remember, talk to your wedding photographers, get to know them and together you can create something truly magical!
If you need any in inspiration or help planning your perfect adelaide wedding please visit our wedding resources area to being planning your perfect wedding.