10 Tips For A Successful Headshot Photography Experience
Photos by Adelaide headshot photographers – Wilson and Lewis Photography
By now you have probably spent hours choosing headshot photographers , you have booked your headshot photography appointment. You're now excited to get in the studio and create some amazing photos which will boost your career.
Before you arrive at the studio, there are a few things you can do to ensure that you get the best experience from your headshot photography appointment. The following list of tips has been designed to help you succeed in creating engaging images, headshots full of character and authenticity. Professional headshot photography that connects with the viewer, creating a successful first impression with your audience.
we hope that it helps you get the very best out of your next headshot photography experience.
1. Consider Your Wants and Needs
Before contacting your headshot photographer, carefully consider what you want out of your headshot. What do you need headshot photography for? What will it help you achieve?
Think about the styles you like, for example, do you like bright white studio backgrounds, natural outdoor light, or dark backgrounds full of contrast?
Many theatre actors need a standard 8×10 headshot that will be mainly used in black and white, whereas an actor up for more film and television roles may need a colour headshot in a landscape frame to mirror the look of cinema and television. A real estate agent may need a white background to stay in keeping with his employees or may choose a beautiful natural background to stand apart.
Consider what environment would best suit you, your career, and your aspirations. Finding inspirational pictures to show your photographer is also a good idea. We can advise you but ultimately the choice of style and location is yours.
2. Consult With Your Photographer
Whether you choose to do this over the phone, in person, or just via email it is very important to talk to your photographer about your headshots before your shoot date.
Consult with your photographer about how you want to be viewed in your photos. Tell them about all your wants and needs as outlined above. As experienced headshot photographers, we can advise you of what looks and locations will best suit you and career aspirations.
3. Plan Your Journey
Compared to most major cities, Adelaide is wonderfully quick get around!
Sadly, accidents, road closures, train cancellations can all still happen. Research your route before the shoot and allow extra time for any uncertainties.
If you turn up to your headshot session early, you will have plenty of time to relax, chat to your photographer and get prepared. If you're late you may end feel rushed, stressed, and panicked – no one likes that feeling!
Although we factor some extra time in to your appointments, if there are a lot of other bookings for that day, your appointment may not be flexible and you could sadly lose out on time in front of the camera.
It's an oldie but a good – the early bird catches the worm!
4.
Choose Clothes Carefully

A headshot is usually a photo that includes your head, shoulders, and perhaps your torso. So, the main clothing items you must consider are tops and jackets.

Your clothing should represent you and the person you have the potential to become. Don't be afraid to dress up a little. Choose clothes that reflect something about you or your career but choose something stylish and maybe a little bit fancy. With that said keep it within reason, a plumber in a tuxedo will send a confusing message.

Block colours look great in photos. A colour that matches your eye colour is also a good option. Try to avoid complex patterns as this can end up being a distraction in the finished headshot.

The neckline is important. If you want your headshot to look official or like you mean business, a collared shirt is a great way to go. If you want to appear more casual, a round neck t-shirt may work better for you. Again, the neckline can say a lot about your career and brand.

Crumpled clothes are a big NO-NO! Nothing looks more unprofessional than un ironed clothing!

Layer it – think of something that you can layer. If you have chosen to have your photoshoot in a public place like a park there may not be a private place to change. Keep something flesh coloured on underneath and you can layer other clothes on top.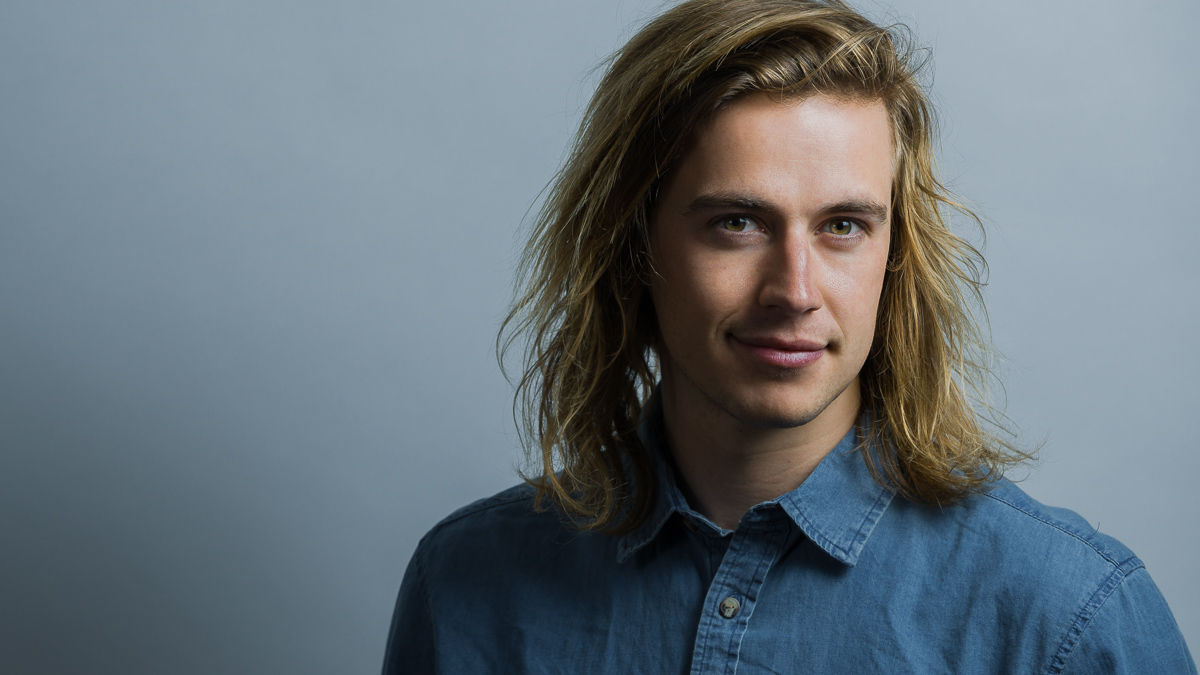 5. Hair Considerations
If you're planning a significant change in style, due a cut or colour, get it done a few days before the appointment.
For long hair – start with your hair down. You can throw it up into an up-do halfway through the shoot and add some product to keep it in place.
For short hair – start with a look that does not need too much product. You can always add more as you go.
If you want to look extra sharp, get your hair done before the shoot or even hire a hair and make-up artist to be there during the photoshoot.
Not everyone is a fashion model – and life would just be boring if we all looked like Gisele Bundchen.
6. Tidy Up Your Facial Hair
This is equally important for all genders. Facial hair should be tidy and clean. So, trim those beards, and pluck those nose hairs! If you use wax or threading on your facial hair, get it done a week before the shoot to give your skin time to calm down after a treatment.
7. Know Your Make-Up Skills
For majority of people, a small amount of natural looking make-up is best. Your headshot should represent the real you. Don't try to hide behind thick layers of foundation and false eyelashes if that is not what you do at work.
If you are not confident with applying make-up you can either not wear any or you can hire a make-up artist for the shoot. Either option is fine. Talk to your photographer about getting a make-up artist to attend the shoot.
However, there are always exceptions to the rule. For example, if you are known for your make-up, are a performer, a drag queen, or want a more stylised headshot, you may need your make-up to make a statement. As mentioned before, arrive early so you have time to apply and touch up make-up before the photoshoot begins.
8. Pack Extra Items
For all the items mentioned above (clothing, hair product, make-up, etc.), get ready for your headshot by packing extras. Clothing options are always welcome. You may need to touch up your make-up, and on a windy day you might require some extra hair gel.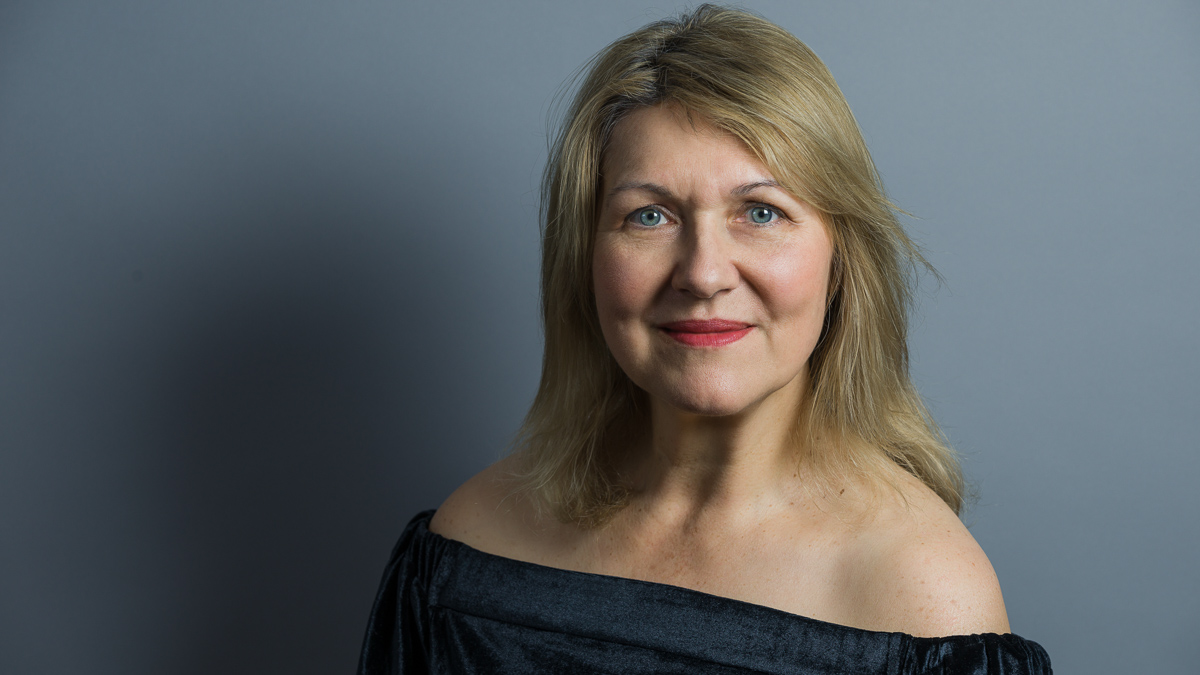 9. Be Relaxed, Confident, and Comfortable
If you do all these things to prepare for your headshot photography experience then you should arrive feeling relaxed, confident, and comfortable. Prepare for you portrait or headshot session by reading blogs, tips and guides from photographers – we are here to help you as much as we can!
If you do feel a bit nervous/excited – don't worry about it! Take a deep breath, remember how well prepared you are, and trust your photographer.
Relaxing into the photoshoot will allow you to have more fun. Being confident and comfortable in front of the camera will lead to a more successful headshot.
10. Look at Your Photos Objectively
The power of professional headshot photography lays in the ability to connect with you audience. You can say with a glance or a wry smile. So, when reviewing your photos and making your choices, try to look through objective eyes. Most people look at an image of themselves and struggle to see beyond a pimple. We can all sometimes be overly critical of our own looks but do not let this guide your choices.
Not everyone is a fashion model – and life would just be boring if we all looked like Gisele Bundchen.
As headshot photographers we concentrate on capturing your individuality. You are unique, as is your career and your aspirations. Your headshot should represent all these elements put together.
Well that concludes our list, we hope that it has been enjoyable to read and will help get the very best from your next headshot photography session