Caleche Bridal House Adelaide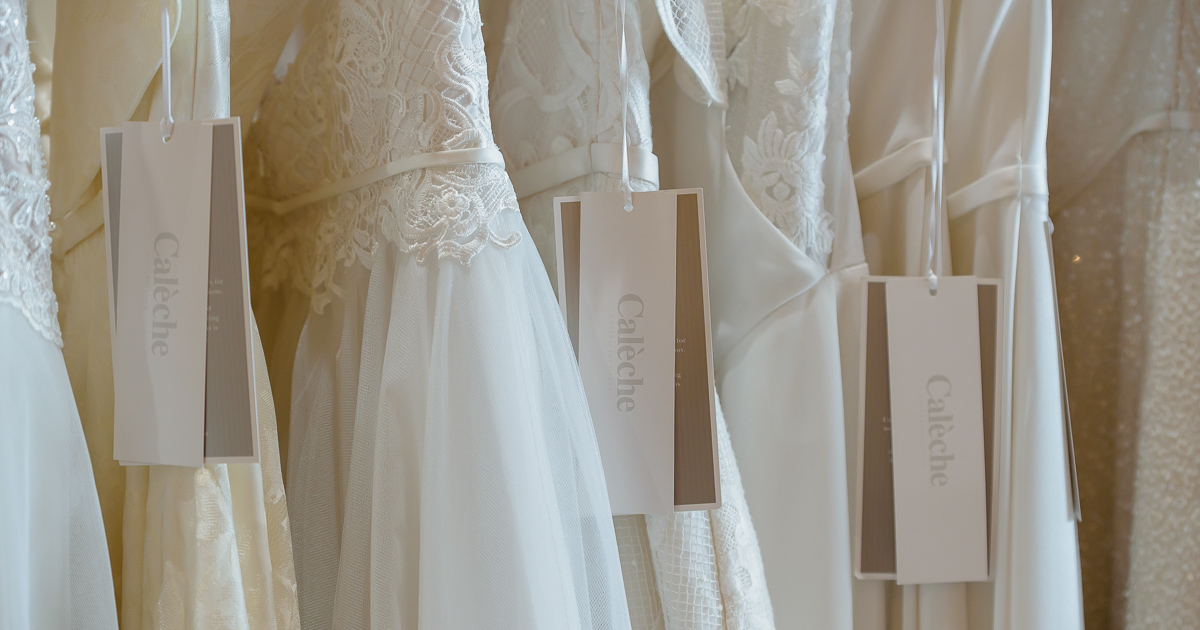 So that moment comes – that big question you have been waiting for – you say "Yes" and just like that you are engaged!
The elation and joy takes hold, you jump for you joy, tell your family, show your friends the ring and pop the champagne. As the initial thrill starts to wear off, the planning phase sets in. First, book your the perfect wedding venue. Second, find the best wedding photographers in Adelaide. Third, search for your dream wedding dress!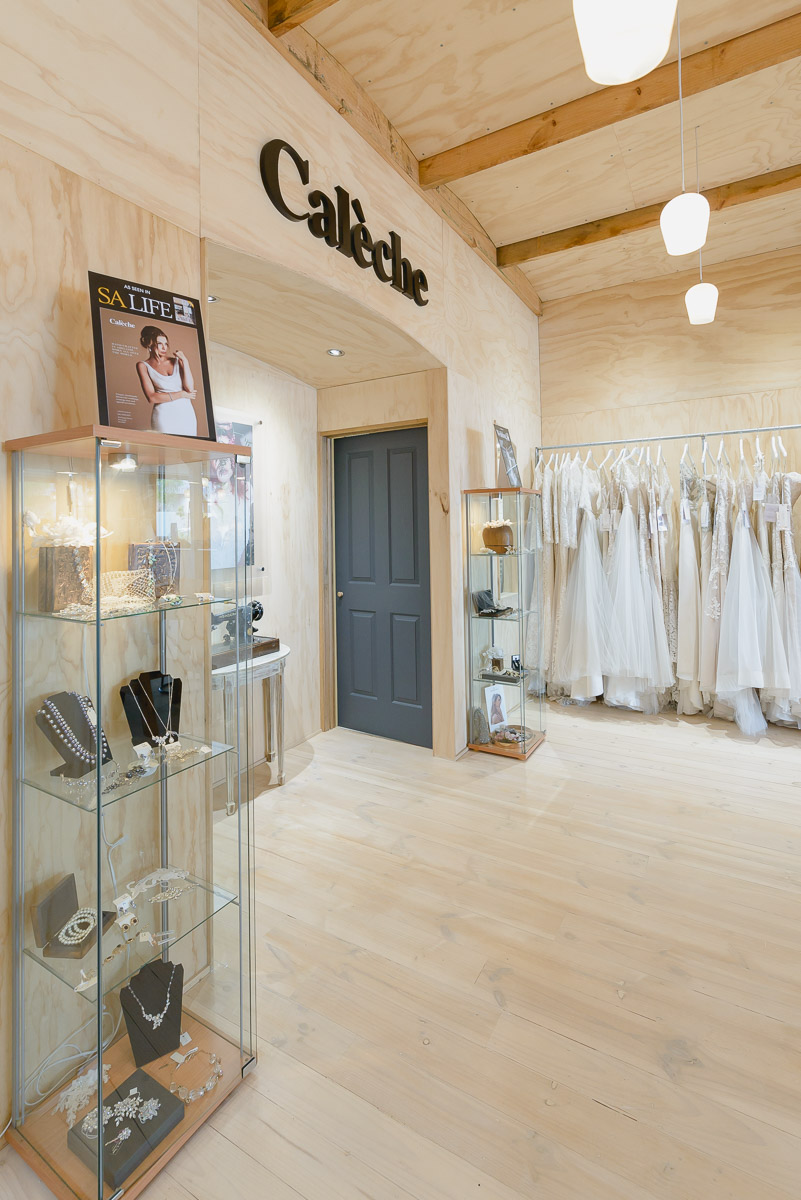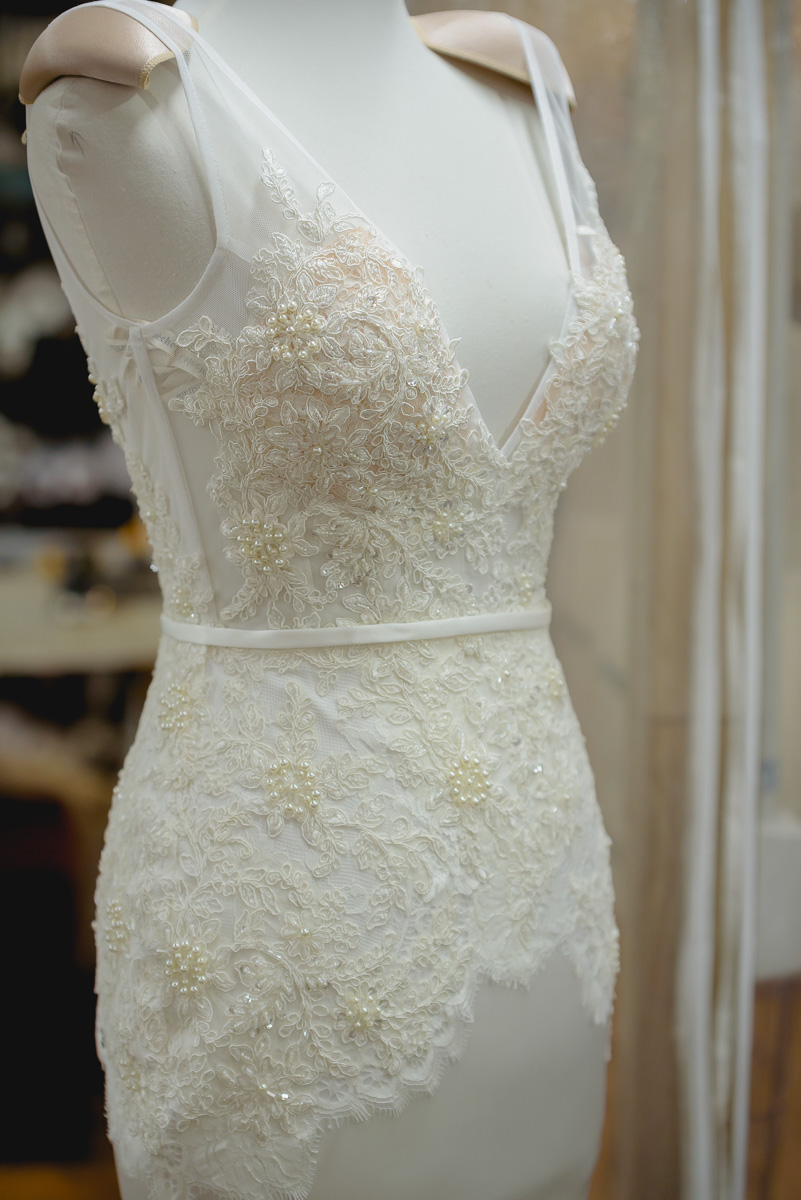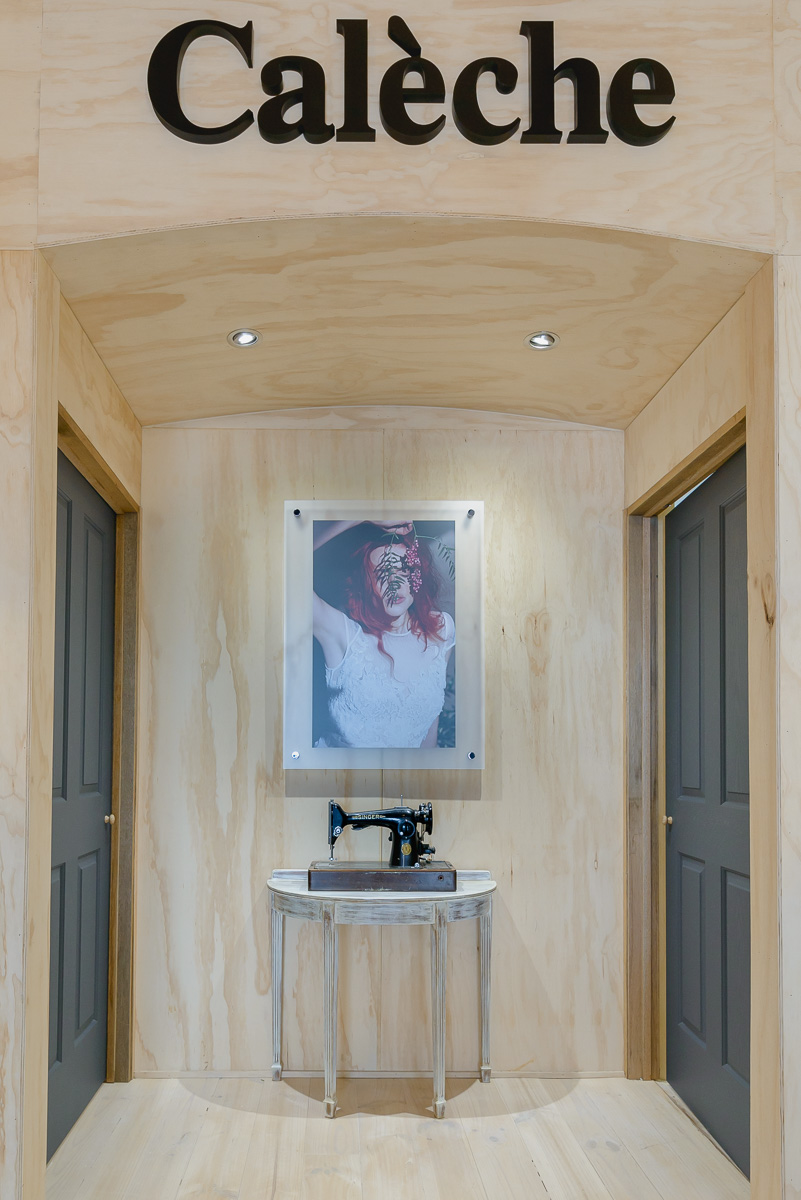 Finding your dream wedding gown
Many brides will tell you that finding the perfect wedding dress is stressful and overwhelming. However, Adelaide brides-to-be are some of the luckiest in Australia. Why? Because they have renowned designer Caleche right on their doorstep. In our opinion, every bride needs to visit Caleche Bridal House in Norwood – we guarantee you will fall in love with more than one of their amazing gowns.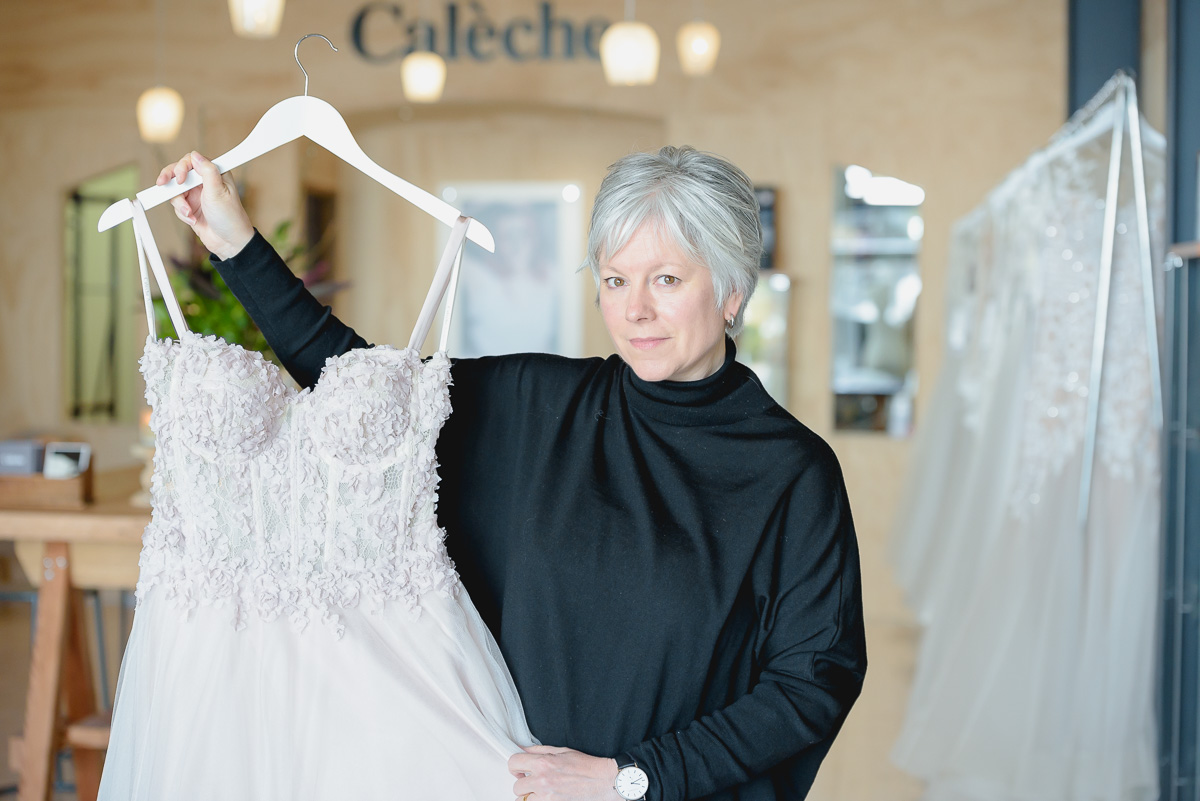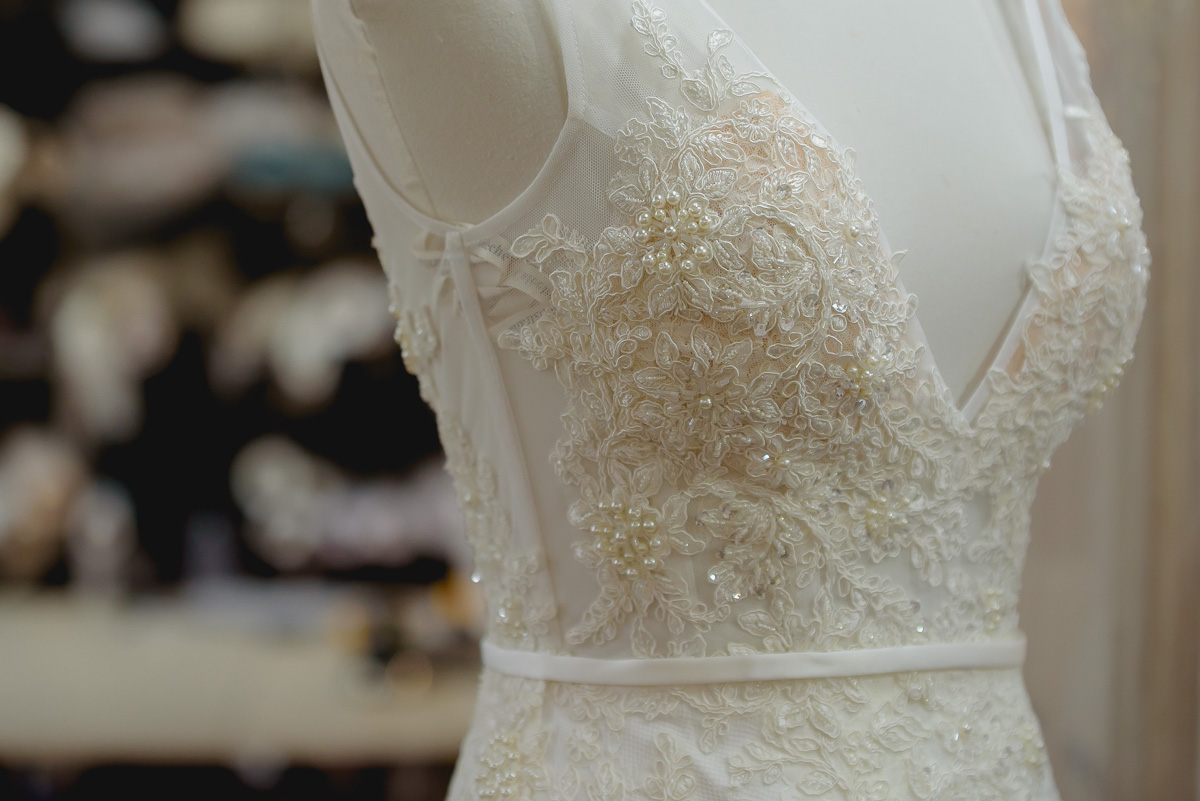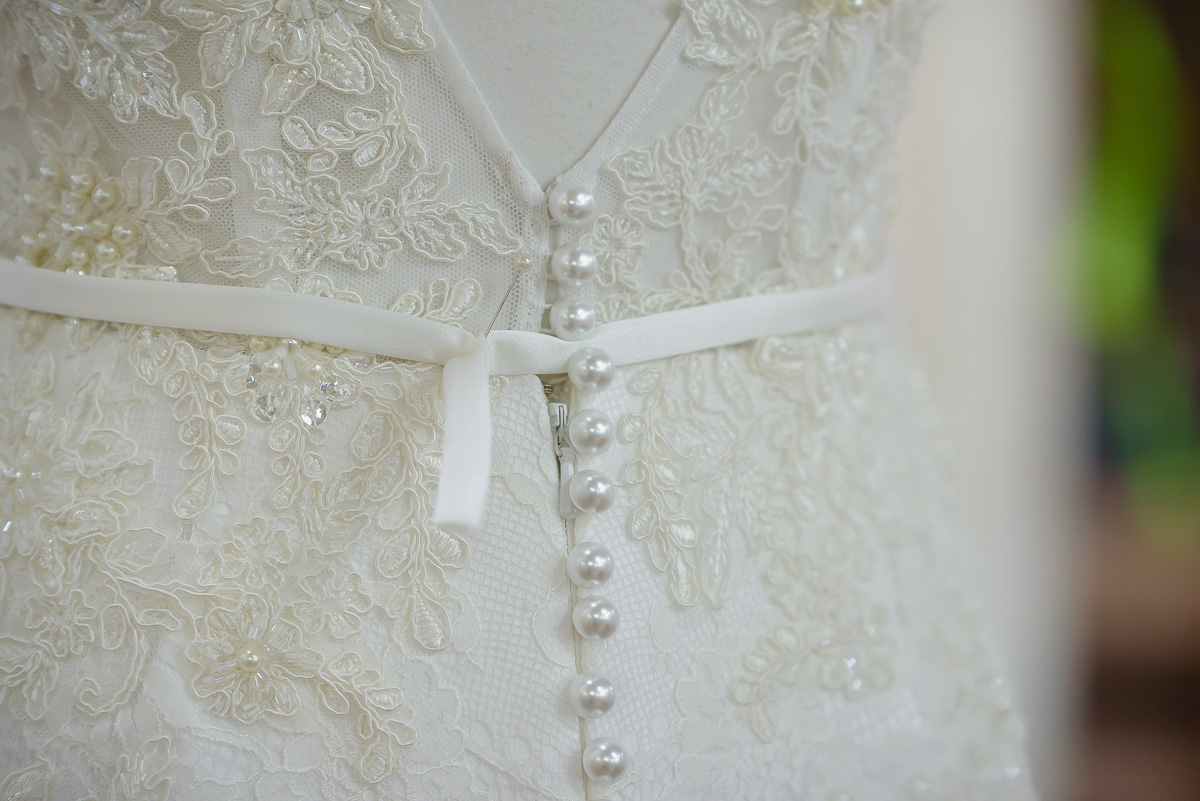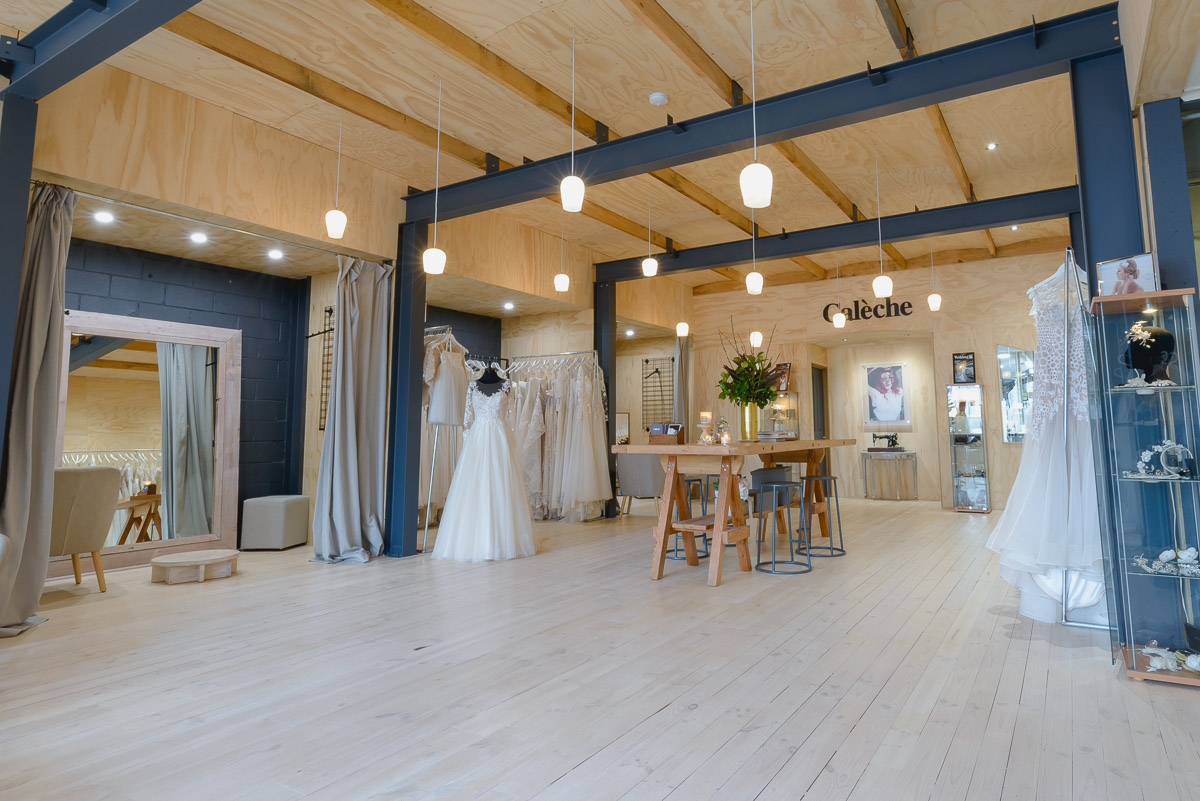 Where is Caleche Bridal Located?
Located on a Chapel Street in trendy Norwood, walking into Caleche Bridal House is a treat in itself. As you walk through the door you will smile, beautiful wedding gowns adorn the wooden walls, just waiting to be tried on. A vase of wedding flowers from local florists adorns the handmade wooden table which stands proud in the centre of the room. Walking to the back of the shop you are rewarded with a sneak peek through a window to see the talented people at Caleche carefully hand making each luxurious wedding gown.
Wedding Dress Designer Liz Foubert

On our recent visit to Caleche, Liz spoke to us about the latest collection that Caleche Bridal recently launched at 2017 Adelaide fashion week. Their new collection is all about sustainability. Liz and her design team sourced sustainable fabrics and laces to design a unique and elegant range that is a winner for the environment and a winner for modern brides. That said, all their collections are fantastic choices with so many gorgeous dressed to choose from. Every gown is designed with a particular fabric in mind. Each hand-crafted dress has a personality and character of their own, so you are bound to find a wedding dress to perfectly match your own unique style.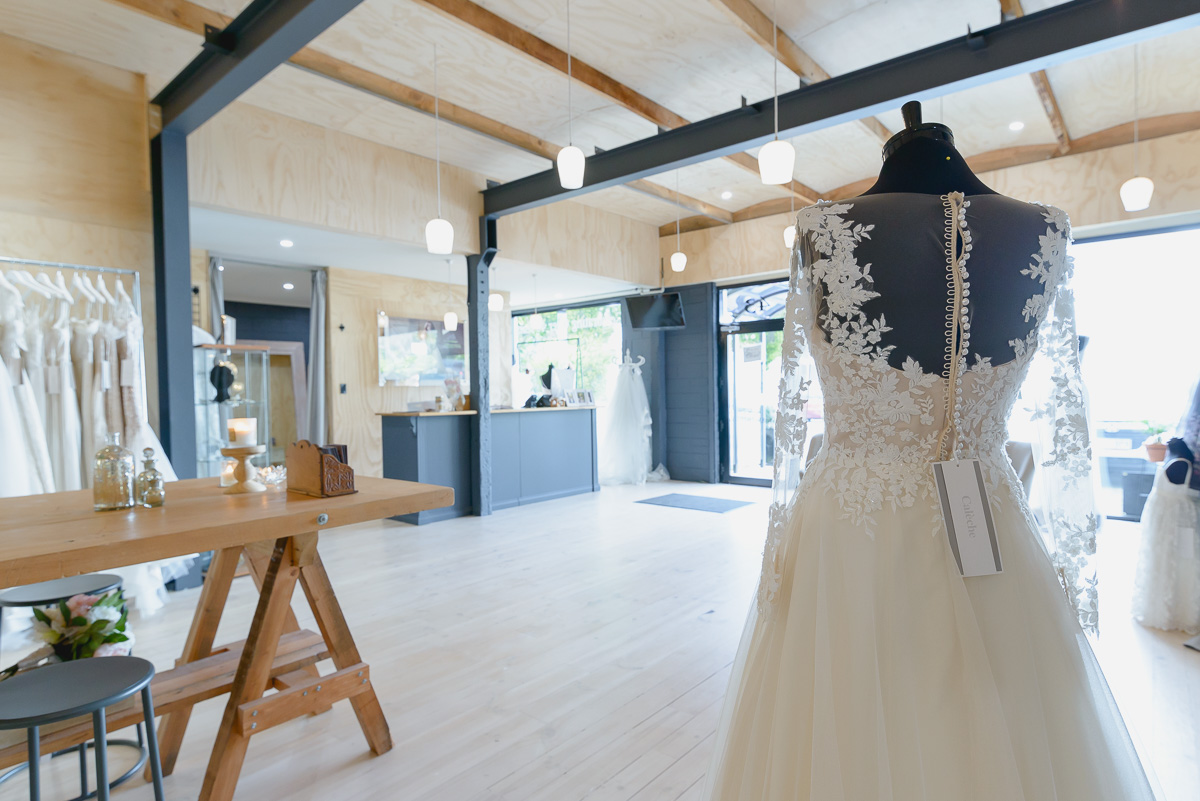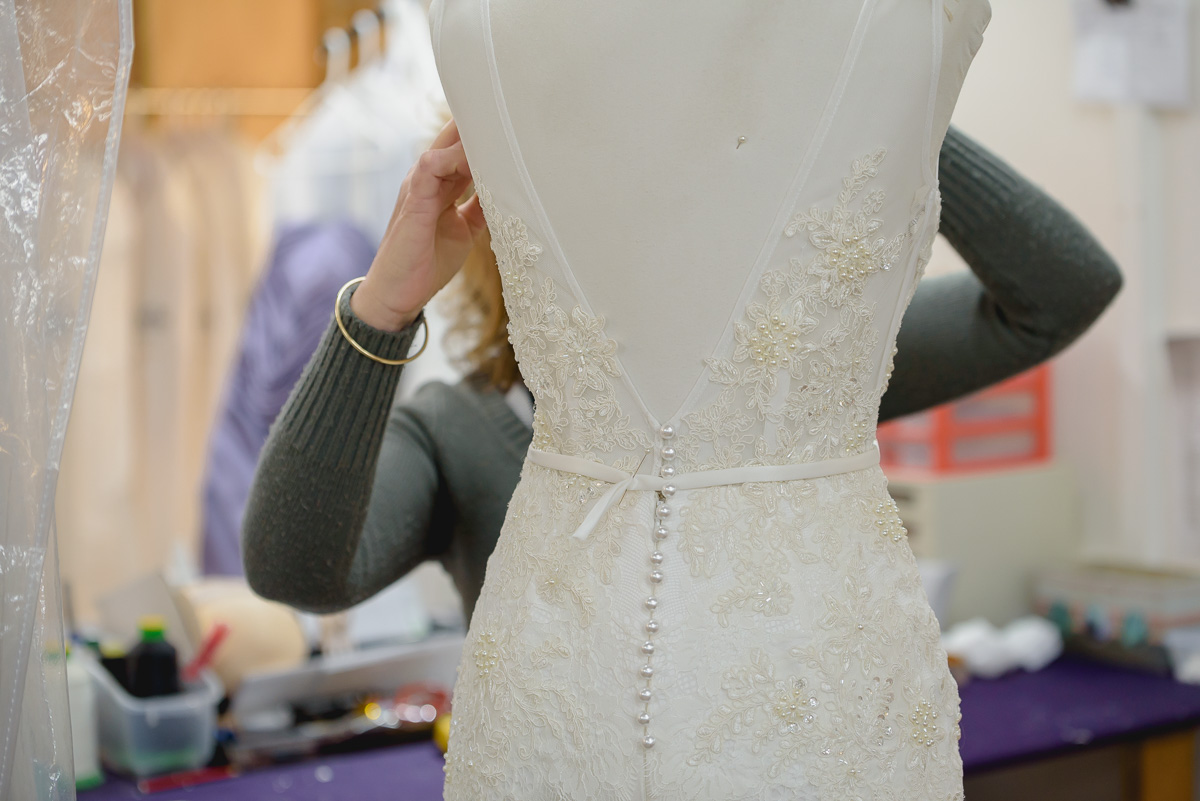 Find out more about Caleche Bridal House
Visit Caleche's website to view their collections and be sure to book an appointment for a fitting. You will be in expert hands and feel like a princess trying on their stunning wedding gowns.
Just for the record, we are not affiliated with Caleche Bridal House – Put simply they are one of our favourite Adelaide wedding vendors. We love what Liz and her team achieves and they are one of the best producers of wedding gowns in Australia. We have been lucky enough to have the privilege of working with Caleche on a few recent projects. We cannot wait to show you the results of our collaboration, so watch this space, there will be more from Wilson and Lewis Photography and Caleche Bridal House very soon!
In the meantime, if you are currently planning your wedding please feel free to use our wedding resources which will help you plan your perfect wedding experience.