Adelaide Headshot Photographers
"Getting yourself noticed is the very 1st step on the road to success"
What do Richard Branson, Meryl Streep, Dwayne Johnson and Rihana all have in common?
Other than being hugely successful in their professions, each are defined by breath-taking headshot photography. Like you, they have worked hard to be noticed, setting yourself apart from the crowd is half the challenge.
When developing a career or personal brand in a competitive field, professional headshot photography will be critical to your success.
Whilst also being an accurate record of how you look, your professional headshots must project both your individuality and character. A powerful headshot or corporate portrait will boost your career and will be your first step on the road to success.
With 10 years combined experience as headshot photographers, Wilson and Lewis Photography have excellent experience producing professional portraits and corporate headshot photography crafted to help you succeed. Professional photographers, Tereza Wilson and Tony J Lewis are dedicated to helping you to develop your brand and get yourself noticed with the best professional headshots you have ever had.
Our honest approach to head shot photography is not the 'one size fits all'
approach seen by most Adelaide headshot photographers.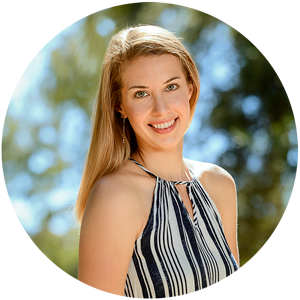 Tereza Wilson
Rather than plastic looking Photoshop photograph, you can expect a bespoke and natural looking headshot photography which captures you at your best. Our aim is to create strong and authentic photos with excellent image quality that promote your unique individual style. Our truthful and creative head shots form a trust with the viewer which adds credibility to your brand and will boost your career.
From our home photo studio in the Adelaide CBD, our professional portrait photography services are employed by local business owners and creative professionals who understand the value of connecting with their audience. People like you, people that seek to set themselves apart from the competition with valuable modern photos.
We enjoy working with a wide range of people. We especially love creative and unique individuals, so whether you are seeking actor headshots or an accountant looking for some corporate portrait photography, Wilson & Lewis are here to create the best headshot photography for you.
Rather than relying on photoshop, we style natural and realistic headshots that build trust, communicate ambition and the desire to succeed.
Wilson and Lewis Photography provide a truly unique and professional headshot experience from our home photo studio located in the Adelaide CBD. We also offer a fully mobile service and can arrange appointments within a 10km radius to enjoy our head shot service from your home, place of work or a location which helps visually define you.
Our mission is to always create unique and meaningful images that portray you at your best and most successful. Photographs that radiate warmth and energy, photos of you that boast confidence, class and desire to succeed. We craft bespoke professional headshots, character driven images as unique and individual as you.
Navigate to the next page to see examples of our professional headshots, corporate headshot photography, model headshots, and professional acting headshots in our unique headshot gallery.
You can learn more about our services on our headshot photography packages and pricing page.
For more information contact professional headshot photographers, Tereza & Tony. We are always up for a chat and can help produce your perfect headshot.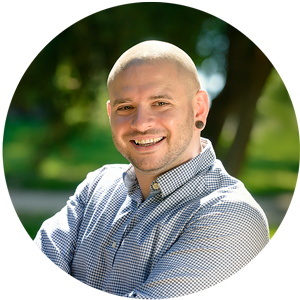 Tony J Lewis
"Wilson & Lewis Photography are proud to be rated as one of
the best Adelaide headshot photographers"
Previous headshot clients:
Holly "Pockets" Atterton –
After training in musical theatre Holly signed with Mike Stock formerly of Stock Aitken and Waterman (Kylie Minogue, Steps, Bananarama). As a performer & children's entertainer she has regularly appeared on television (Nickelodeon) and sold out London theatres.
Holly's professional headshot photography was responsible for getting her noticed at her audition contributing to her ongoing success.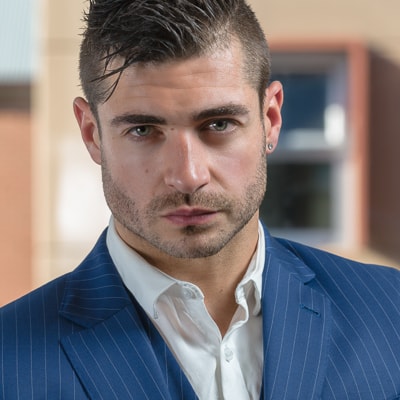 Gavin Baust –
Adelaide local, Mr.Baust is a fitness, fashion and lifestyle model who uses studio portraits to display his professionalism as a model and corporate headshots to attract personal training clients. He is dedicated to his personal success and understands the importance of professional photography.
Gavin has competed as a fitness model numerous times. He has won competitions including the 2016 Australian Natural Bodybuilding (ANB) South Australia.
Lorena Dale –
Talented singer Lorena, trained at the exclusive NIDA in Sydney before moving to London where she is currently selling out events as the front woman of the acclaimed group: The Time Frequency.
A god headshot helped this Australian entertainer travel world-wide to perform at prestigious events such as Ireland's Next Top Model and the Make a Wish charity ball where she sung for HRH the Prince of Wales.