Port Willunga Photo Passion Project
If we may, we would like to introduce you to a current passion project that Tony has been working on.
This will be unlike our usual posts which either highlight our Adelaide wedding photography brand or the topical blogs we post offering tips relating to professional headshot photography.
Instead, we would like to share something a little more personal with you, something a little more creative.
What is a passion project?
A passion project is an activity you undertake, often outside your main career path. It is used to develop, grow or to nurture a creative need.
Passion projects are often pursued by people with corporate jobs but the idea works for everyone.

The goal of the passion project?
With years of customer service behind us our specialism lays with people.
In both wedding and portrait photography work our prime focus is to our clients and creating memorable person-to-person photo experiences for them.
Often so focused on our goal, we fail to stop and fully take in the experience for ourselves. A passion project is an excuse to stop and smell the roses. To truly get lost in the moment and the sheer joy of creation that a photography passion project can bring.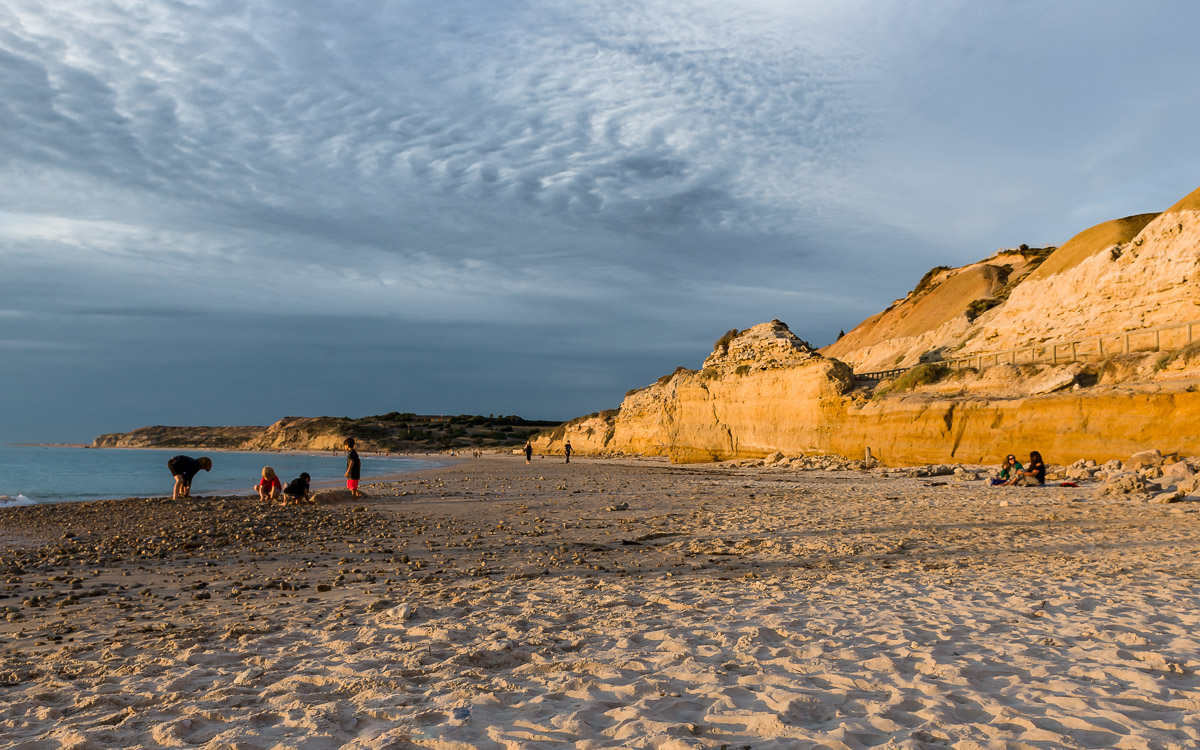 Tony's passion project:
Having recently relocated to Adelaide, we are continually surprised and delighted by how truly breath-taking South Australia is.
From the wine regions in Adelaide hills, McLaren Vale and The Barossa, to the beautiful coast lines and seemingly endless skies – this is an Adelaide photographers dream come true.
One of the most beautiful beach locations in South Australia is Port Willunga, Adelaide.
The fine crystal-like sand and vivid turquoise waters are rivalled in beauty only the by the truly amazing sunset we were treated to.
Dug-out cliffs where fishermen once tied boats and a few rotten wooden pillars are all that remain of this now abandoned jetty.
We have visited this amazing location many times and have always wished we had the time to just sit peacefully, with a camera, enjoying the moment and the beautiful sunset.
Finally, we set aside the time and our wish was granted.

Was the passion project worth it?
As soon as this image was exported from the camera we were happy.
Editing was equally as fun as taking the image – a little more editing was used than our professional work but hey this is a passion project after all.
This little experiment left Tony feeling inspired. Now bursting with creativity and yearning to produce more beautiful photography than ever before.
This time-out from the usual routine of headshots and wedding photography was highly rewarding. We will be setting aside more time for passion projects like this capture more beauty of South Australia and we look forward to sharing them with you.
Tereza Wilson and Tony J Lewis
of Wilson & Lewis Photography are
proud to produce the lifestyle blog
www.intricatelylinked.com